My Favorite Space: A Beachy Chic Home Office by Life on Virginia Street
Ooh friends, do I have a treat for you today! My sweet and oh-so-talented friend Sarah from Life on Virginia Street is here to share her gorgeous beachy chic home office as part of this summer's My Favorite Space series! It is easy to see why this space is Sarah's favorite– it is functional and beautiful all rolled into one! Ready to take the tour? Here we go!
---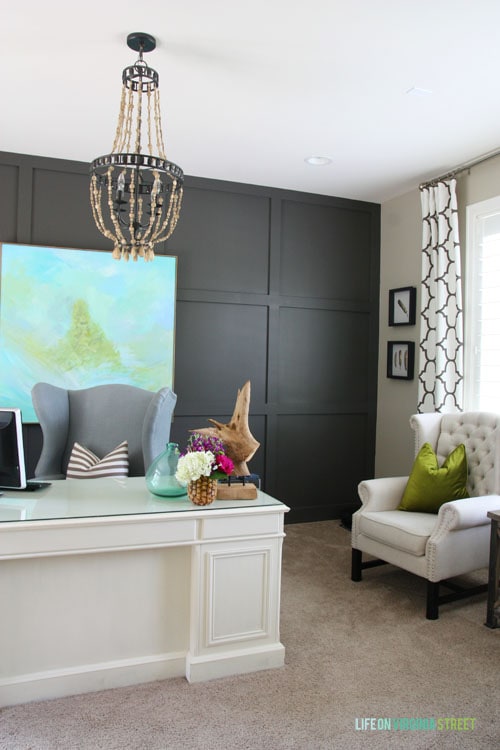 What is the main function of the space?
I spend virtually all of my evening hours in my office. Whether I'm blogging, searching online for inspiration, responding to emails, it is all done from this space. Therefore, it was really important for me to make the space one I really loved and actually was happy to spend so much time in.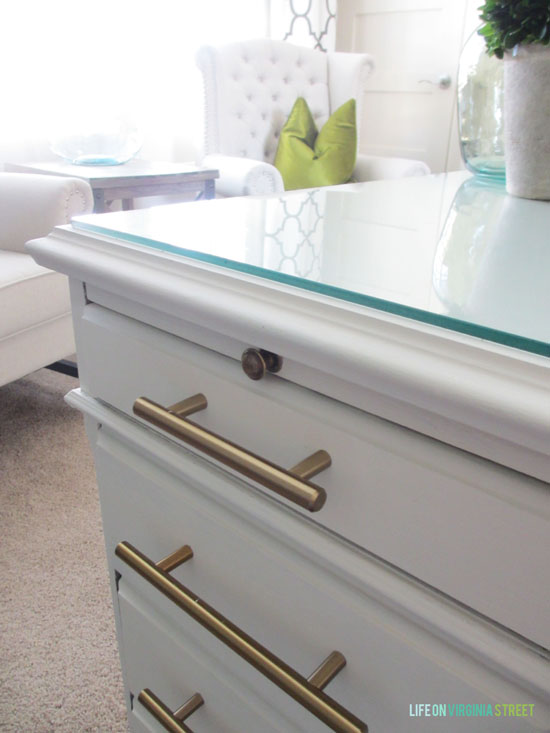 Can you tell us about some of the fun DIY elements in the space?
With the exception of nearly every item other than the computer, this entire space is one big DIY project in some aspect or another. The focal point of the room is the dark board and batten wall, which was a DIY project my husband and I did together. We loved the look in our guest bedroom and wanted to do something similar. The desk was actually a freebie from my work and we updated the trim and then I painted it with chalk paint (twice, since I couldn't decide on the final color). The large-scale art and frame were another DIY that was actually a lot easier than I expected it to be. I found an inspiration image and went to town trying to mimic the look. Lastly, my DIY "wood" bead chandelier is still one of my favorite DIY projects of all-time! This room is definitely a labor of love and is likely another reason why it is one of my favorite spaces in our home!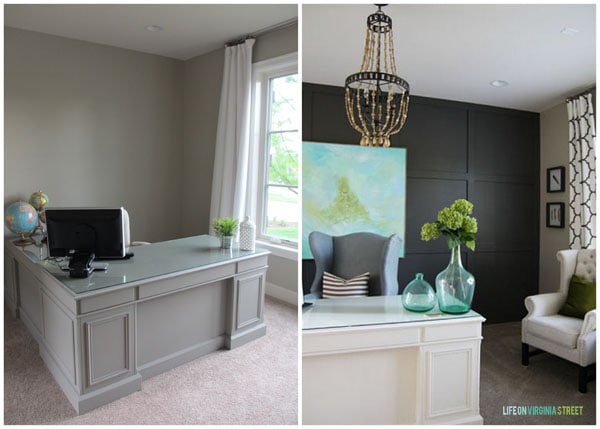 How would you describe your design style, and which elements in the room help bring that to life?
I would describe my design style as Casual Beachy Chic. You can read more about that in my Signature Style post I created last fall. I feel like this space truly embodies my style now, from the chandelier to the glass bottles to the driftwood stand to the linen chairs. For my recent summer home tour, I added this fun DIY fresh pineapple vase to the space, further adding to the beachy feel.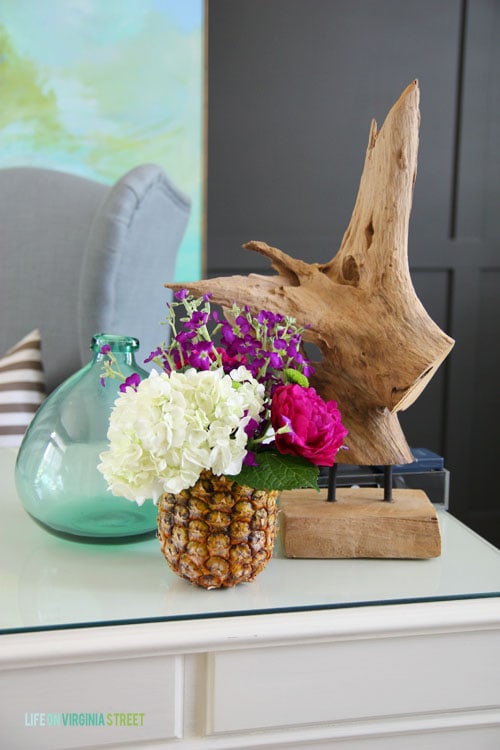 Do you have any funny/happy/sweet/interesting stories about this space?
When we first moved in, we weren't actually sure how to use or define this space. The prior homeowners used it as a television space for their younger daughters. It is the first room you see in our home, and knowing how messy my husband and I can be at times (especially in an office space) we weren't sure if that made the most sense for us. However, we knew that wherever my computer was, we didn't want it hidden away in a room upstairs. So began the transition from TV room to a truly defined office space. It's still a challenge to keep the space presentable, but I love nothing more than to have this room clean when guests arrive, so I certainly try my best 🙂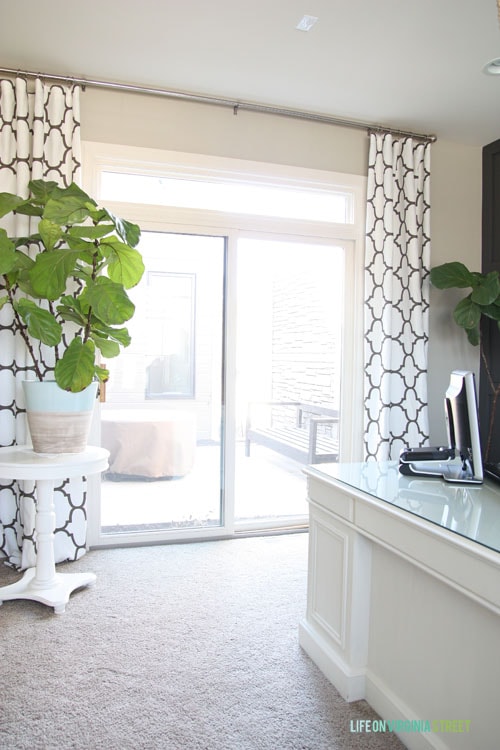 What is it about the space that makes it your favorite?
One of my favorite features of the space is all the natural light it gets. It also overlooks our courtyard, which may actually be tied for my favorite space. As you can see below, I can walk right into the courtyard from my office. I also love that my office space isn't quarantined to an upstairs bedroom. I can be right in the heart of our home but still have peace and quiet in my own little space.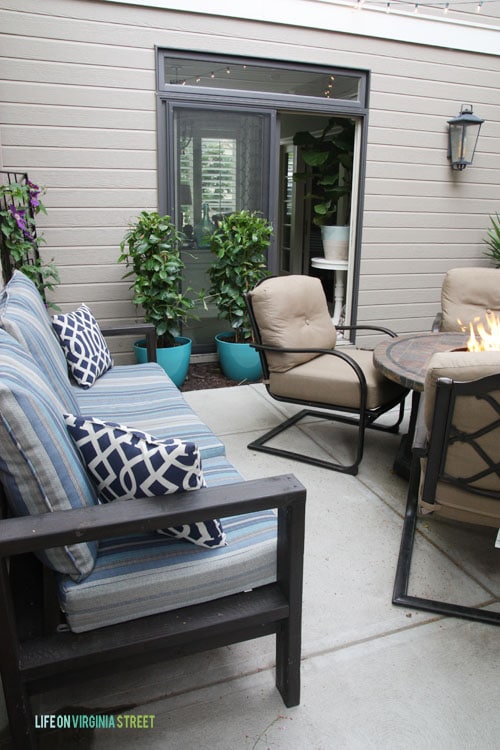 Thank you so much to Abby for having me over to share my favorite space with all of you! If you would like to follow along on more of my home decor, DIY, travel, lifestyle and other posts, I'd love to have you follow me on any of the following:
Pinterest / Instagram / Facebook / Twitter / Bloglovin' / Google
---
So beautiful, right?! I know I would be looking for excuses to do work if my office looked like that! Thank you so much to Sarah for being willing to share her space with us, and thank YOU for reading! Have a wonderful week!